3 Tips for Organizing a Workplace Golf Tournament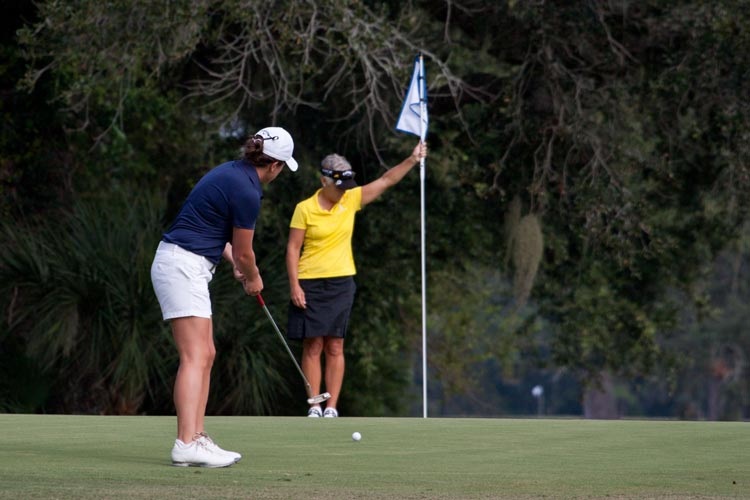 If you have been put in charge of planning a golf tournament for your colleagues or for a community or charity golf event, you might not have any idea where to start. The truth is, golf tournaments do take a lot of work to organize so that everything runs smoothly on the day.
There's lots of behind-the-scenes work that goes into making sure a golf tournament goes smoothly. And on top of that, you'll still want to make sure that all your guests have a great time on the green!
In this article we will walk you through the organization process and give you three main tips so that you can pull off the best golf tournament possible.
1. Research Thoroughly
The research stage of planning is an essential part to holding a winning golf tournament.
Perhaps the most important thing to do is making sure you choose the right golf course for your tournament. You should ask potential golf courses about greens fees, sponsorship packages, and time constraints.
Your research should also revolve around your budget. Know your budget before you pick the golf course to ensure that ticket prices and registration fees can remain reasonable and that the majority of money raised can go to your cause.
Keep in mind that the course will need to accommodate a large number of guests and provide a challenging round of golf to ensure an exciting day. The course should also offer clubhouse facilities for entertainment following the tournament and to provide an area for non golfers to enjoy themselves.
The golf course should also have enough equipment to hire out for your guests. Everything from golf clubs, golf carts, and golf balls should either be purchasable or rentable on site. The players in your tournament will appreciate this convenience.
For fundraising events, the clubhouse can be an additional space for selling raffle tickets, auction items, or to simply have people meet one another and chat about the event. This will go a long way to keeping your guests entertained and receptive to the charity or business cause.
If you need extra manpower on the day of the event, encourage people to sign up as volunteers. This will help keep costs down and also show how passionate people are about your charity.
2. Assemble Your Golf Tournament Planning Committee
Once you have your research done, you should put together a planning committee. Your committee members might include board members of your company and/or representatives from your chosen charity so that the tournament goals are always kept in mind.
Have your public relations team spread the word about your golf events at any early stage. This provides ample opportunity to acquire sponsors and additional funding from the community.
When planning a charity golf fundraising event, sponsors are absolutely necessary to ensure that money is raised for your charity. Having the backing of big name sponsors can improve the reputation of your event and encourage more people to sign up.
Make sure that your committee covers all the bases when in the initial planning stages. You will want to establish the following:
A solid budget: as mentioned previously, your your budget will play a huge role in how your event unfolds. You should decide on the budget together with the planning committee to ensure that everyone's on the same page.
Timeline: all golf tournaments of charity golf events require a strict timeline to make sure that all the work gets done in time. Everything from setting up the first committee meeting to press releases and sign up deadlines for golfers will need to adhere to a schedule.
Choose your tournament format: there are many different forms that a golf event can take and your committee should decide early on which one is best for your event. Depending on the type of corporate golf tournament or charity golf tournament that you are organizing, there is a format that will suit your golfers best.
You may want to consider one of the following three formats:
A 'best ball' event is a great way to run a charity golf tournament or corporate event. Divided into teams, the more advanced players will still feel challenged while also having plenty of opportunities to socialize among golfers.
A 'scramble' event is great for all types of events because it relies on teamwork which can foster a great atmosphere for a fundraiser or networking event.
A night golf event provides an interesting turn of events. After all, there's nothing like playing a few rounds under the stars! This can be a great choice for a younger crowd who might thrive on more lighthearted fun.
No matter which format you choose for your charity golf tournament or event, thorough preparation means that the golfers are going to have a great time supporting the fundraiser and getting competitive with one another.
3. Have a Planning Guide & Checklist
Your event will be a hole in one as long as you follow the necessary planning and organization procedure.
In case you need extra help getting started, consult our easy tournament organization guide. These steps are the same regardless of whether you are running charity events or a corporate golf outing.
You will need to make sure that your event team has stronger leaders who are passionate about the event and will stay motivated throughout the planning process.
Now that we've gone through the main points, we'll sum everything up in a checklist that will help you stay on track and on top of things.
How to Run a Successful Golf Tournament - The Basic Steps
1. Establish your committee
2. Stick to your timeline
3. Look for people in the community to act as volunteers either to help with planning or on the day of the event
4. Advertise tournaments through press releases or brochures
5. Remember to plan for post-tournament entertainment and food
6. Open registration for players with a clear deadline
7. Organize golf pairings depending on the format you choose
Once you have ticked off each item on the list, you can be rest assured that your fundraising or corporate golf tournament will be a day to remember!
Finding the Perfect Golf Course
Setting is everything when it comes to golf tournaments. It is essential that the golf course you choose has experience hosting high profile company golf tournaments. This will ensure that your event runs smoothly and that everyone is entertained throughout the day.
Our professional team has hosted countless successful Orange County golf competitions and events for businesses and charities. We will work with you to ensure that your tournament is a knockout event and that your event goals are achieved.
To find out more about how our team can help you plan your event, get in touch today by calling Mile Square Golf Course at 714-962-5541, or drop us an email about your upcoming tournament at [email protected]