Lessons We Can Learn from the World's Greatest Golfers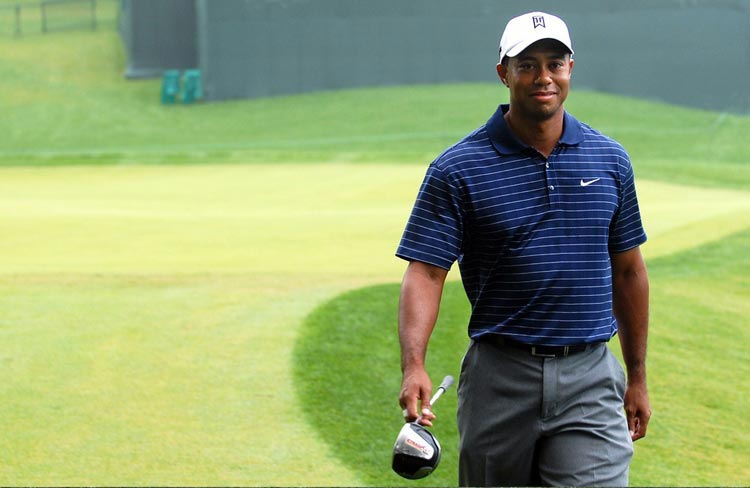 Golf is one of the world's greatest sports. It challenges the body and the mind while teaching discipline and patience. At the Mile Square Orange County Golf course, you will be able to enjoy a full and challenging round. You can book tee times today through our online portal or by calling a member of our team today at (714) 962-5541.
The best players in the world have honed their skills through painstaking years of practice. Listening to what they have to say about the sport can be almost as good as practicing it yourself!
You can also learn a lot of life lessons from golf that will transfer to other areas of your life and make a big impact.
Keep reading to find out some of the top advice about playing golf.
Lessons from the Greatest Golfers
You can improve the way you play golf by watching and listening to what the greatest golfers of all time have to say about the game.
Jack Nicklaus, the famous PGA tour champion, can teach any player a lot about golf.
Just by watching one of his tour championship videos, you can learn about the best hand placements on a club and the amount of strength or dexterity needed for all categories of swings.
But Nicklaus has also been known to push golf forward by implementing a variety of methods and techniques. This meant that his strategy could be difficult for opponents to figure out, which worked in his favor nearly every single time.
Nicklaus can also provide new golfers with some great practical advice. For instance, he suggests that when buying a new golf product, make sure it isn't just a flashy thing. Instead, check that the price matches the quality and that the product will work well for you and your skill level.
From Rory McIlroy, we learn a lot about how to approach the course fields and line up your shot for the next hole. McIlroy suggests that once you are in the right area to swing, you should ensure most of the pressure is on your front foot before you hit the ball.
He also sings the praises of getting a good warm up in before the real work begins. This will ensure that many of your muscles are ready and lessen the chance of soreness the next day.
Perhaps the best advice comes from Jordan Spieth, one of the top PGA tour stars, who reminds us of what is most important and that is: remember to have fun and actually enjoy the game.
Every kid who is starting to enter competitions should especially remember this and try not to worry or overthink every move they make.
Every lesson taught to us can be applied to all parts of our lives. You can use the wisdom of these golf legends as a tool in your home and even at work.
Traits that Great Golfers Possess
While golf is a game that can be enjoyed and played by everyone, there are some personality traits that most exceptional players all have in common.
Enhancing or developing these traits will see you not only improve in golf but also in other aspects of your life.
A Deep Competitive Streak
A great golfer will almost always have a strong, competitive personality that emerges whenever they play, even in more casual situations.
Why do competitive people make such great sportsmen? As a solo sport, a golfer's own victory and ambition are what will catapult him forward in the game. Without a competitive personality, all that time spent practicing and perfecting your golf skills will not go as far.
Lots of Confidence
If you want to be the type of golfer to compete in competitions or even friendly charity events, then confidence is key. Many players crumble under the pressure of a high profile event.
You will have to be unfazed when being watched by any number of people and prepared to take on any game or challenge the course throws at you.
Tenacity
Even the best of players in the world will take a bad golf swing or have a day where their game just isn't as good as usual.
When this happens, a great golfer will be able to brush off defeat and take another shot. You will also have to take any criticisms or comments with calmness and understanding.
Tenacity and the ability to keep going even when things are going badly is exactly what is required of a strong golfer.
Unparalleled Focus and Drive
To be a great golfer, you will need to really want it. Certainly, not every exceptional golfer is a pro, some even play the game casually.
But you will need to be willing to put in the time and effort to improve yourself as a player. Focus and determination will change the way you play the game and help you become one of the players to watch out for at the course.
Playing Golf at Mile Square Courses
The Mile Square Orange County Golf Course is a great place for anyone to enjoy a game of golf. Throughout the 18 holes, you will find yourself having fun and being challenged.
If you or a person in your life is looking to refine their level of golf game or implement swing changes, Mile Square offers private and group lessons for all skill levels. A good golfer will know the dos and don'ts of playing golf, so make sure you're prepared the next time you play.
If you would like more information about Mile Square, such as its format or any social distancing rules that might apply, or to book a tee time, please contact a member of our team today by calling (714) 962-5541.