The 6 Greatest Golfers of All Time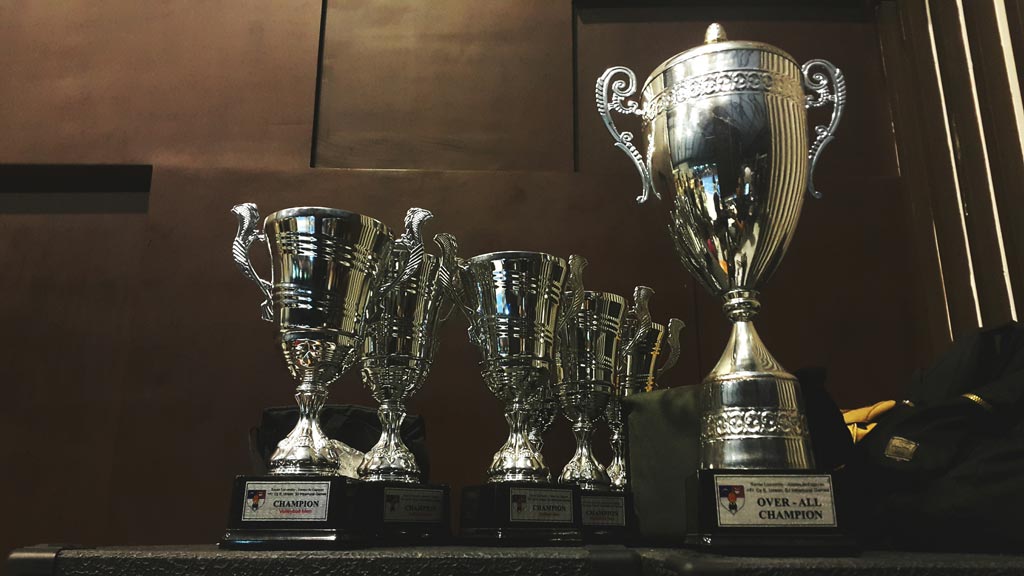 These golf legends have broken records, entertained millions, and contributed to the sport's legacy. Check out our list of the greatest golfers in history to learn about landmarks in golf history.
Their skill and determination may even remind you of the beauty and strategy of this game, so you can book tee times.
Jack Nicklaus
Jack Nicklaus, nicknamed The Golden Bear, is a golf icon who set records and left behind a legacy when he retired. Even after he left behind the world of professional golf as a player, he continues to leave his mark on it through the golf course design company he founded.
He played his first game at the age of 10 and scored a 51. He won several amateur titles as a teenager and young adult, but finally became a professional player at 21 and quickly earned a succession of major titles.
By 1974, he was added to the World Golf Hall of Fame. In 1986, he won his last major title in the Masters Tournament. He was 46 at the time, making him the oldest person to win that title, in contrast to Tiger Woods's record as the youngest winner.
Nicklaus has won a total of 18 major tournaments, a record that remains undefeated to this day.
Tiger Woods
Throughout his career, Woods has earned a spot in golf history. He's a household name, even among people who don't follow the sport. His given name is Eldrick Tont Woods, but Tiger is a nickname he has used throughout his professional life.
He became a professional player in 1996 at the age of 21. A year later in 1997, he became the youngest person to ever win the US Masters, as well as the first African-American to do so. Since then, he has won a total of 15 majors.
He also became the second-oldest person to win the US Masters in 2019, at the age of 43 years and three months. That win was his 15th major, his most recent as of 2021.
Aside from his incredible golf career, he also got Americans excited about golf. Between 1999 and 2002, he won seven majors out of the 11 he participated in and became a household name. He has also written two books, a memoir and an instruction manual on playing golf.
Arnold Palmer
Those outside the golf world might know him best for the iced tea-and-lemonade beverage named after him. However, Arnold Palmer is one of the best golfers in history, and some of his career highlights were among the first golf games to have a large television audience.
Palmer's father taught golf at a country club, so he was exposed to the game as a young child. He even worked as a caddie starting at the age of 11. He attended college on a golf scholarship, but left before graduating. In 1954, he got his start in amateur tournaments, and quickly moved on to professional golf by the end of the year.
He won the Masters four times, the US Open once, and the British Open twice. Aside from his athletic prowess, Palmer became a celebrity for his numerous appearances in television and movies, as well as his many books about golf.
He won the PGA Tour 62 times, and remained closely tied with the organization even after his retirement.
Samuel Snead
Snead grew up on a farm and was known for his folksy persona. He famously said that hunting squirrels in his youth is what gave him an athletic edge over others.
In 1936, he started playing golf professionally. The next year, he was the runner-up at the US Open. Over his career, he won more than 135 titles, with estimates ranging up to 165. Those wins took place over forty years, marking a very long career.
Snead was well-known for his fluid, smooth swing. His swing has been the subject of analysis for decades now, by golf players and spectators alike. Those who study his moves have noticed a slight squat as the swings, but they've also noted the positioning of his feet, his downswing, and more.
He won the PGA Tour 82 times, a record he shares with Tiger Woods.
Ben Hogan
Nicknamed the Hawk, Hogan was a focused player who was well-known for his ability to control the path of a golf ball. He once said that he was more focused on individual shots than scoring well. Despite that, he won 64 PGA Tour titles and several majors.
In 1953, Hogan won the British Open, the US Open, and the Masters, covering all of the major tournaments that were held that year. Over the course of his career, he won nine majors, which lands him in 4th place for most major titles held.
Hogan wrote a book on golf technique called "Five Lessons: The Modern Fundamentals of Golf," a book that is still read by golf enthusiasts today
Bobby Jones
Jones was perhaps the first great golf star, with a career that spanned just eight years from about 1923 to 1930. He started playing golf at 14, but didn't play professionally until he turned 20. He won the US Open when he first entered in 1923, and that set the tone for the rest of his career.
Jones might be best known for being the only golfer to ever have a Grand Slam, also known as winning all the major golf tournaments in one year, 1930. Looking back, his wins seem like a foregone conclusion, but he just barely won the US and British Opens, and it must have been a thrilling moment for golf fans.
Months after setting the Grand Slam standard, Jones retired. After his retirement, he focused his attention on his career as a lawyer. He also helped found the Masters tournament, which started out when he built a golf course in Augusta, Georgia.
The greatest golfers all have their own golf styles, but one thing they had in common was a dedication to building their skills. You can hone your skills on your own time at our night driving range, which stays open until 9 pm.
Once you're ready to book your tee time, contact our team at Mile Square Golf Course today..